Frequently Asked Questions
Please take a few moments to browse our FAQs as many of your queries can be answered within this area. Check back from time to time as our FAQs are updated regularly.
Product Questions: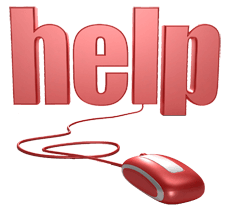 Purchase & Delivery questions:
Product Questions:
---
CuteDJ support recording to MP3, WAV (Windows) and AIFF (Mac) formats. If you want to record your mixes to MP3 format, you need install Lame MP3 Encoding Library. You may download the Lame MP3 Encoding Lib here. If you are using Windows OS, please download it here,
for Mac Users, please download it here. After downloading, you should install it under the below destination:
For Windows: C:\Program Files\LAME for Audacity\
For Mac OS X: /usr/local/lib/audacity
Once you get it installed, the application will detect it automatically, and can record Mix to MP3 format then.
You can adjust the Auto-Mix fade-time by opening the Configurations window (it's the round shaped button next to the minimize buttons that are on either side of the upper corners). Once there, you can set the fade between the tracks from 1 second to 20 seconds, meaning that the track entering the mix will start mixing when 20 seconds remain from the initial song.

3. Songs will load in to decks but will not play anything when hit the play button. How to fix this issue?

To fix this, Please open the Preferences window by pressing the Configure/Preferences button. and then Select audio device – Built-in output.

If using iTunes 12.2 or newer, You may need to enable iTunes to share it's XML with CuteDJ. To do this, open iTunes and select iTunes > Preferences > Advanced. In the Advanced settings, be sure "Share iTunes Library XML with other applications" is checked. and then start CuteDJ again.
Yes, the current version of CuteDJ will work on any 64 bit Windows 11, 10, 8, 7, and Vista computer.
Your personal license code is attached to the confirmation email which is sent to you after completing the order procedure.

In order to activate ths software please follow these steps:

1. Click on the red text on the main window.
2. A dialog would be opened with two buttons "Buy Online" and "I already bought it". please click the right button "I already bought it".
3. Enter your Licence Code. then click the button "OK".
On Windows you can configure them directly from the CuteDJ preferences (CFG). On Mac you need to make an 'aggregate audio device' (a virtual soundcard) from the 2 soundcards that you like to use -- use Applications -> Utilities -> MIDI & Audio Utility to do so. Then, just select the new virtual soundcard in CuteDJ.
You just press the LEARN button, select the button, knob or slider and then press the desired keys.
Supports audio MP3, WAV, AAC, AIFF, FLAC, M4A, WMA, OGG, M4R, MKA, and video MP4, AVI, MPEG, FLV, MOV, MKV, M4V, WMV and karaoke files CDG+MP3, CDG ZIP, etc.
The CuteDJ demo version available from our website is a 30-day trial period with no further restrictions.
During the 30 day trial period you can run CuteDJ for 20 minutes per session. After 20 minutes the software will terminate and you need to restart it. You can start CuteDJ as many times as you like during the trial period.
Yes, The software fully compatible with Mac OS X 10.8 or later, including the latest macOS 10.14 Mojave.
Uninstalling the Desktop App on Windows Vista, 7 and Windows 8:
1. Exit CuteDJ by right-clicking on the system tray icon
2. Click on the Start Menu and select Control Panel
3. Click on Programs and Features then choose CuteDJ
4. Click Uninstall / Change
Uninstalling the CuteDJ App on Mac OS X:
1. Quit the CuteDJ application
2. Drag & Drop the CuteDJ application to the trash
3. Your Sync Folder and its content will remain on your computer as a standard folder
Yes, The latest version is fully compatible with Windows 11.
Most popular MIDI and HID controllers are supported, along with timecode vinyl and CD. CuteDJ will work with any standard external hardware DJ mixer.
The BPM (Beat Per Minute) is the speed (Or tempo) of the music. A slow music style such as reggae or groove music will have a lower BPM (about 100-110) than dance, club or techno music (130-140).


Payment and order questions
---
Typically, you will receive your registration code via email within a few minutes. If you do not receive this after a half hour, feel free to email support@cutedjpro.com so we can get that info for you!
We have partners that accept various payment methods. including: VISA, Mastercard, Delta, Maestro, Switch, Solo, American Express, Discover, Diner's Club, Eurocard, JCB, PayPal, Alipay and bank wire transfer.
MyCommerce uses all the latest security protocols, so your transaction is encrypted with SSL technology to protect your personal data and credit card details.
Please note that CuteDJPro.com will never know your credit card information. We will only keep your name and address in order to contact you if needed.
Yes, When purchasing multiple licenses, please contact our sales team, quantities of 3 or more receive an additional discount.